Embodied leadership is a radically different way to lead. A methodology and change theory that views the individual as an integrated mind, body, and spirit, it utilizes the whole body, not just the mind, as an essential place of intelligence, learning, and change. Read more »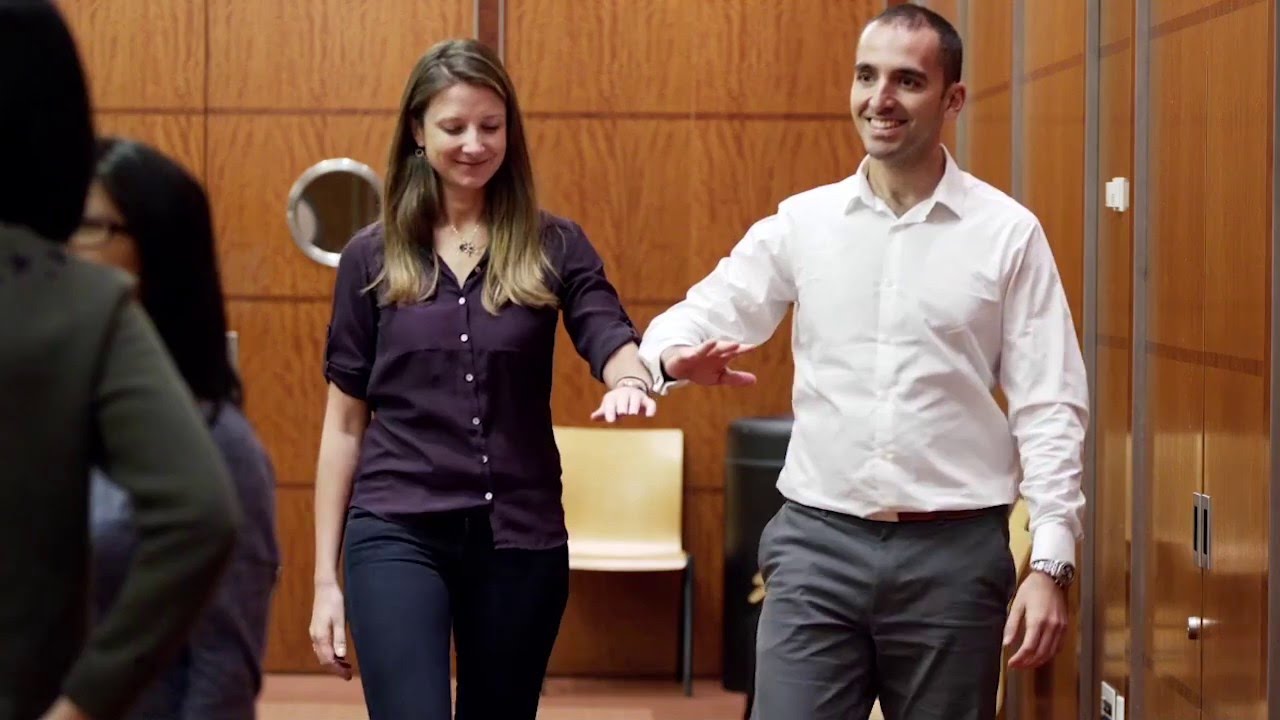 Embodied leadership coach Dr. Bennett creates leadership programs for organizations on a range of relevant topics, including effectively managing change and transition, team building, emotional, social and cultural intelligence, and communication and relationship skills.
Read more »
Working with executives and mid-level managers, Dr. Bennett creates individualized plans to build their strategic leadership capacities, and build the communication skills that will enable them to stay present and responsive in today's complex workplace.
Read more »
Dr. Bennett designs and delivers courses and workshops on developing embodied leadership within executive education programs, academic departments of higher education, and multidisciplinary university leadership initiatives.
Read more »
What My Clients Say
"Carmela's approach helped me watch for my physiological reactions to situations that cause stress and to have planned, positive and authentic responses to those stressors. Employees encounter stress every day, all day. How we respond is the test of leadership. Carmela's approach helped me grow in an holistic and permanent way." — Lisa C., Senior Vice President, St. Lawrence University
"My time with Carmela was empowering. She listened, provided valuable insight, and together we came up with small but significant changes I could make to continue to grow in my career. Most importantly, she was supportive—she understood exactly where I was, what I was experiencing, and where I wanted to be. With Carmela's help, I got there. "I use the tools Carmela gave me every day. Learning how to 'show up' has changed the way I approach so many personal and professional interactions. I'm more confident today as a result of Carmela's guidance." — Jaclyn, Public Relations Professional
"Carmela applies an integrated approach. She pays attention to my need for (cognitive) understanding and to my embodied ways of dealing with any given situation, such as an embodied tendency to confront issues and people, which at times may not be so useful. "I was surprised to see that my tendencies showed up in my body, and that I benefited from including a physical approach to my attempts to make better sense of my complexities." — Stijn, Attorney
"My team's morale was low after a prolonged and intense project. My frustrations with certain team members and with my manager were spilling out and spoiling my ability to connect with many of my colleagues. I knew that something wasn't right, and that my behaviors were at the core of it. "The experience of working with Carmela was an eye-opening journey. She helped me learn about myself and tapped into things that I already knew about myself, which brought into focus how my feelings, words, and physical actions affect others. "This was a far more interpersonal and introspective experience than I expected, and I believe the effects will be much longer lasting than a 'boot camp'. She was more encouraging and supportive than I had expected." — Steve, Accounting Professional
"Working with Carmela was enlightening, because she has observational opportunities, she notices the things that really matter and can link that back to how the person is presenting themselves." — Sarah, Law School Project Director
"Learning somatically is the whole package, it's not just theory, it's the most practical thing I've ever done and by far the most helpful, because it gets you out of your head which is real and present and all the other stuff I learned was just theory." — Client
"I had an assumption of leadership as a role and now I see leadership as a being, and I see the power and possibility of somatic learning to be able to connect with others, embodying that, which is important because it's very hard to fake it, people know when you're faking it and not owning the message. So by becoming more authentic it builds trust which is extremely important as a leader." — Workshop Participant